JIG the JOKER
Click below for more dates & times
Murray River
1251 Gladstone Road
Murray River PE
JIG the JOKER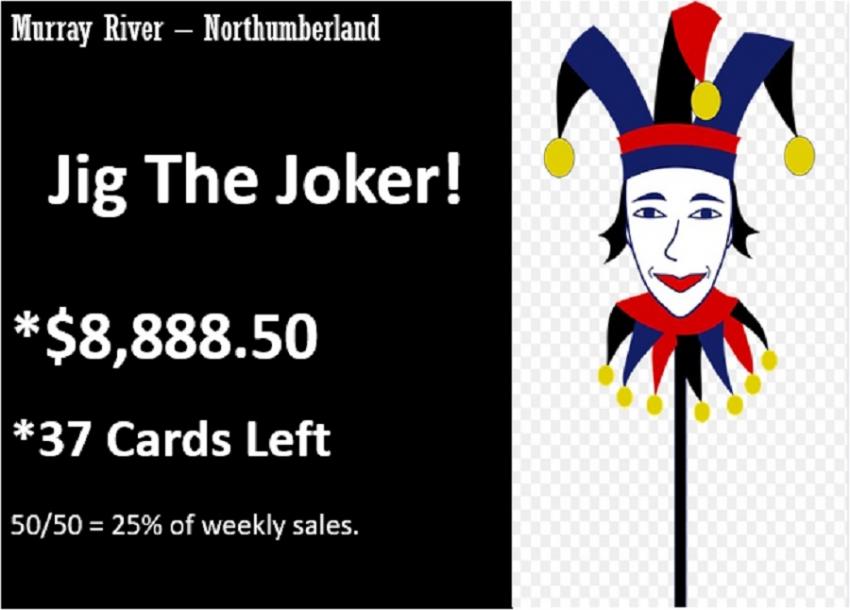 Details:

Ticket sales will be at the Northumberland Arena at 8:30 pm.
Payouts:
25% to the winning 50/50 ticket.
25% to the jackpot
50% split between the Minor Hockey, Northumberland Arena, Murray River and Habour Fire Departments.

Notes:
Tickets are $5 each or 5 for $20
You don't have to be present to win. If you are not in attendance then a member of the committee will draw on your behalf.

You must be a resident of Prince Edward Island to win and claim a prize.