Chase The Ace
Click below for more dates & times
Silver Fox Entertainment Complex
110 Water Street
Summerside PE
Chase The Ace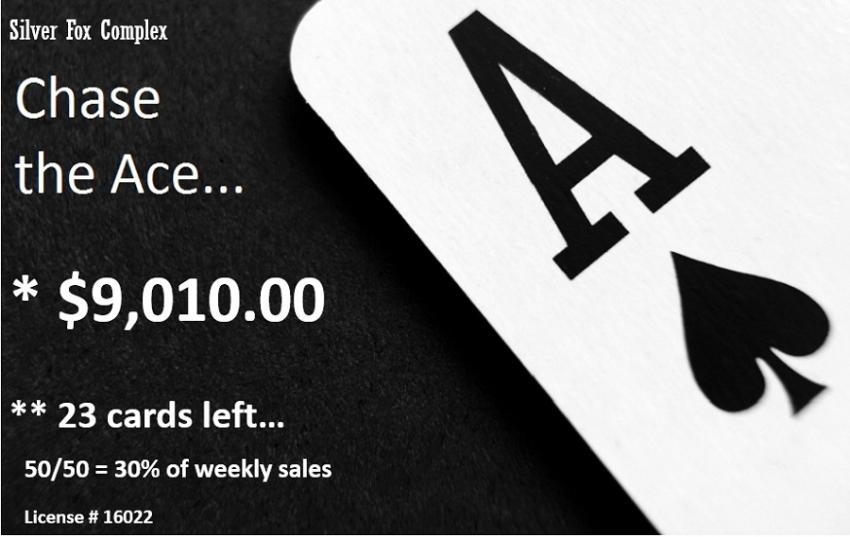 Draw Rules & Details:

** Online sales will end @ 2:00pm local time on the day of the draw.

** You must be 19 years old or older to win.

** You do not need to be onsite at the time of the draw - if you are not present a committee member will draw your card for you.

** You must be a resident of the province of Prince Edward Island to purchase a ticket online and win.

Good Luck!