Chase The Ace
Click below for more dates & times
Northside Communities Initiative
95 Altons Drive
Morell PE
Chase The Ace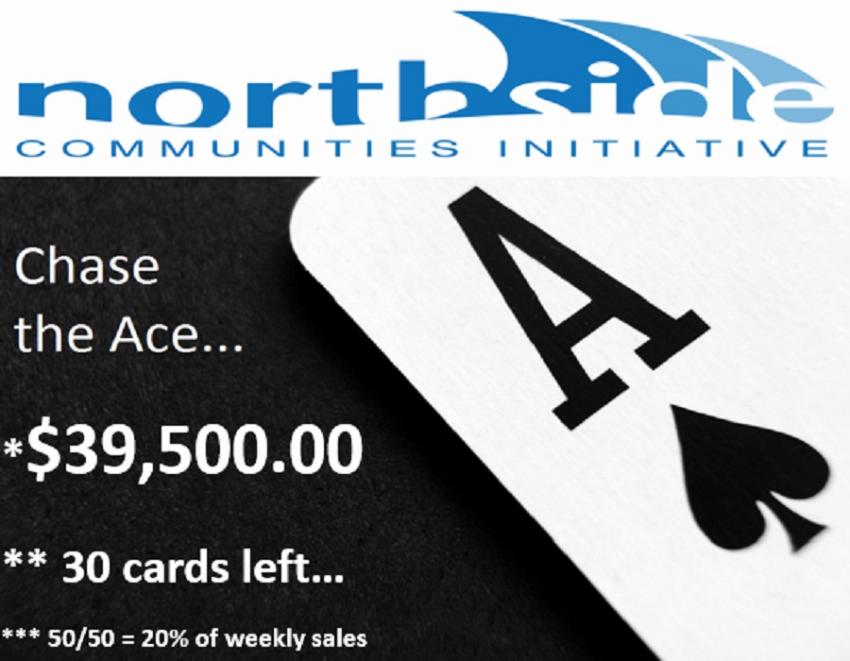 Details ·

Draws will be held at Holy Cow Burgers & Wings, Morell - Saturdays at 8:15 pm.
·
Online sales available from Sunday through Friday until 11:45 pm for the draw the following day. You can also buy tickets Holy Cow Burgers & Wings - Fridays & Saturdays from 5:00 pm to 8:00 p.m. ·

You do not need to be onsite at the time of the draw - if you are not present a committee member will draw your card for you.
·
You must be a resident of PEI to purchase tickets online and claim a prize.

You must be 18 years of age or older.

NOTE: This website does not accept American Express.