Chase The Ace
Click below for more dates & times
New London Complex
10227 Route 6
Kensington PE
Chase The Ace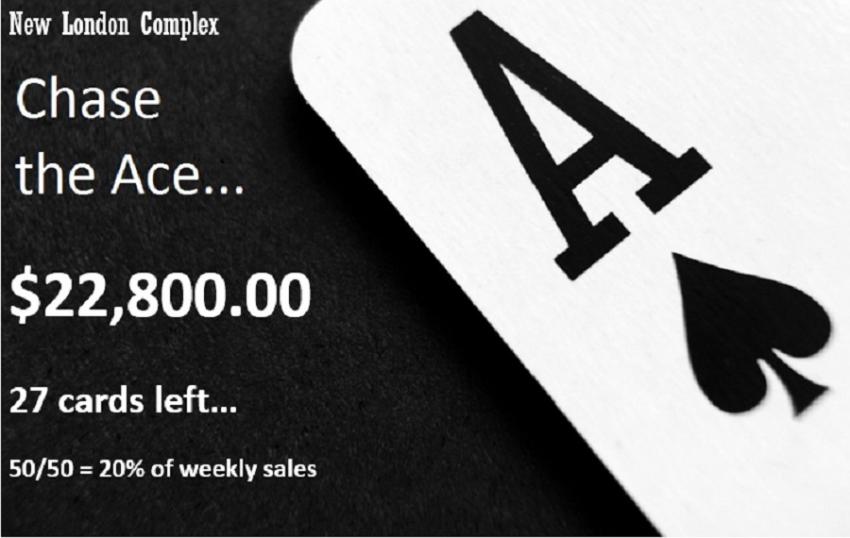 Details: *** CHECK OUT OUR NEW PRICE OPTIONS ***

The next draw will be held on April 20th at the New London Complex.

Online sales will end at 5:00 pm the day of the draw.

Tickets will be available for the sale the night of the draw from 7:30 pm - 9:00 pm.

You do not need to be onsite at the time of the draw - if you are not present a committee member will draw your card for you.

You must be a resident of the province of Prince Edward Island to purchase a ticket online and win.

Good Luck!